The pets of Branson
Despite the exhausting, chaotic and trying times that we are living in, we can always find love in the world through our pets. At Branson, a total of nine dogs live on campus, each with their own unique personality, all wanting to share their love with our community. Let me introduce you to the Branson pets!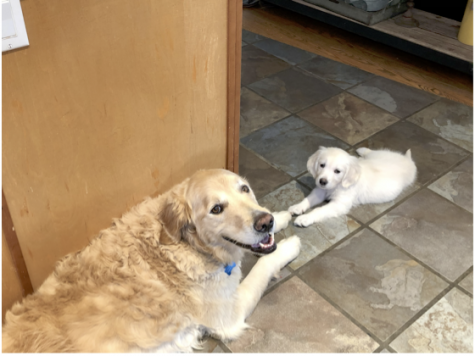 Ruth Bader Ginsburg (right), or Ruthie for short, is one of Chris Mazzola's two golden retrievers. Ruthie is an 8-month-old puppy, named after the late Supreme Court justice. She loves to swim at the beach, run around with people's shoes and snuggle with others after a long day. Any food that Ruthie can get her paws on, she will eat! 
Ted Williams (left) is Mazzola's second golden retriever named after the famous Boston Red Sox player. Mazzola loves to give her pets last names and is a huge Boston Red Sox fan. Like Ruthie, Ted Williams loves to swim and snuggle and occasionally will try to eat huge sections of dry wall despite Mazzola's best efforts to repair it. As Mazzola puts it, both of them "are best friends and love each other fiercely!"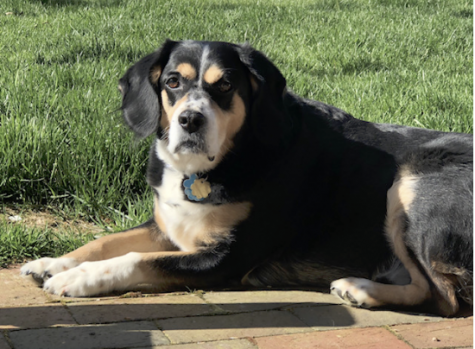 Beasely, David Hanson's oldest dog, is a 10-year-old American mutt, born and adopted from Texas. As a skilled traveler and swimmer, Beasely often loves to go in the water at the beach, and travel on long car rides with Hanson. Even though Beasely loves to eat peanut butter, he recently grabbed a sandwich off a counter and then preceded to eat it!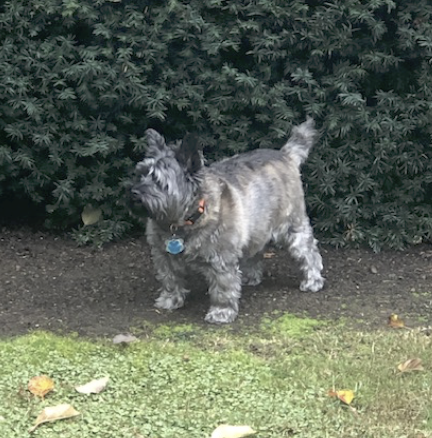 Sprout, Hanson's second adopted dog, is a purebred cairn terrier, who will turn 3 years old in May. Like his brother Beasely, Sprout is also an avid traveler, and loves to run alongside the water as the waves hit the beach. He further loves to dig and get absolutely filthy in the dirt, especially when it's wet and muddy. Beasely and Sprout play like crazy and occasionally get grumpy with each other, just like brothers.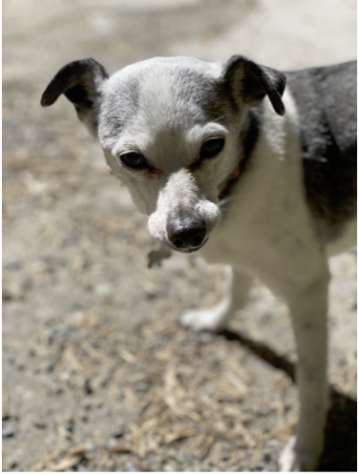 Whistler is Cécile Lelievre's oldest rescue dog who is 17 years old. Part Chihuahua and part Italian greyhound, Whistler loves to hang out with others on the couch and eat turkey jerky treats. Don't let Whistler's old age deceive you. After a bath, he loves to run around at top speed and roll on the floor, spraying water everywhere.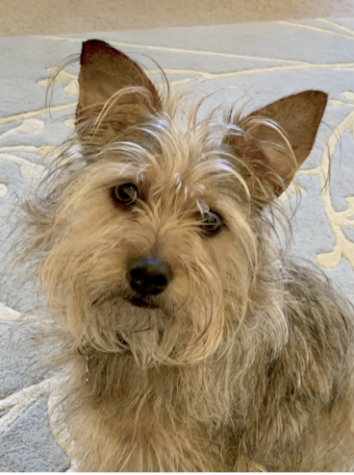 Kira, Lelievre's second rescue dog, is a 5-year-old cairn terrier mix. Named after the Greek muse in the movie "Xanadu," Kira loves loves sleeping on her heating pad and enjoys eating almost anything. She's always hungry! Kira also loves spending her days on the couch snuggled up alongside her good friend Whistler. "They are both treasured members of our family. Super spoiled of course!" Lelievre added.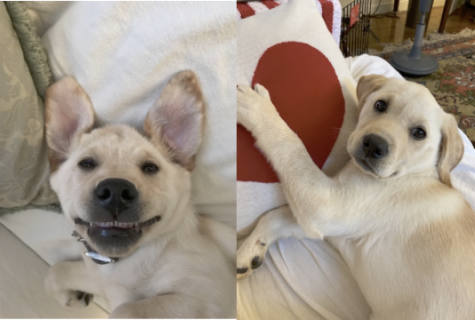 Fannie is Ellie Skewes-Cox's 16-month-old English yellow Labrador retriever. Named after one of Skewes-Cox's favorite cookbooks, "Fannie Farmer Baking," Fannie loves to go on walks and cuddle with her owners despite her loud snoring. She enjoys string cheese and will come running out of nowhere when the fridge is opened. "When Fannie gets really excited, she starts hopping like she's a bunny … sometimes I think I should have named her Bunny!" Skewes-Cox said.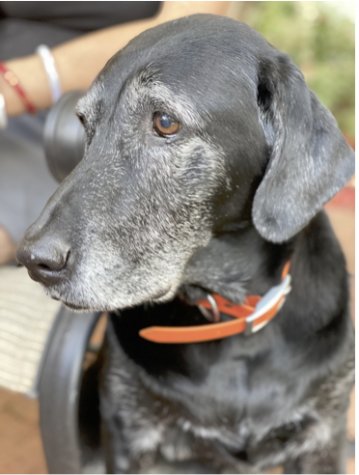 Drake is Ben Pastor's 12 ½-year-old American black Lab. Named after the Drake fly-pattern used in trout fly-fishing, Drake loves to play fetch with a tennis ball and also enjoys eating cheese. As an older dog, he's quite calm and mellow. "Labs are so patient with kids. As little girls, my kids used to lay on his head, yank his ears, pull his tail, and he returned nothing but love," Pastor said.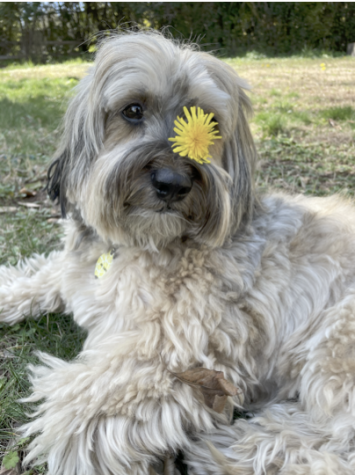 Mr. Lemon, or Mister for short, is Giles Scott's 7-year-old rescue dog. Part Javanese terrier, part Tibetan terrier and part Shih Tzu, Mister loves to go on long walks, play ball and snuggle for hours on end. "He's a big cuddler! He will get on your lap and snuggle!" Scott said. Furthermore, anything with chicken in it, he will try to eat! "He's a goofball … if he could, he would run down to campus every single day," Scott added.
Pets have always brought comfort to our lives, especially during challenging times. They get us outdoors, keep us active and bring smiles to our faces. Next time you see any of these adorable pets on campus, take some time to say hello to them!