Live updates: Varsity defeats O'Dowd in season opener
OAKLAND — Varsity girls volleyball defeated Bishop O'Dowd 3-1 in its first test of the season.
The non-league game kicked off the volleyball season for Branson, which made Open Division last year. The home opener against Marin Academy takes place next week.
The Blazer provided live updates throughout the evening by set.
Live updates
Fourth set: Branson wins, 25-11.
Branson entered the fourth set with an overall lead. O'Dowd has continued with a spate of errors as the Branson offense ramps up. Strong kills from Celia Tolmie, Elena Fisher and Logan Tusher midway through the set.
Third set: Branson wins, 25-18.
Branson has maintained a dogged defense, edging to a lead early this set. Errors by O'Dowd have continued as Branson kills, such as one by Cayman Stein, have added up. A kill from Sadie Snipes ended the set with Branson in the lead.
So far: Elena Fisher leads with six kills this set.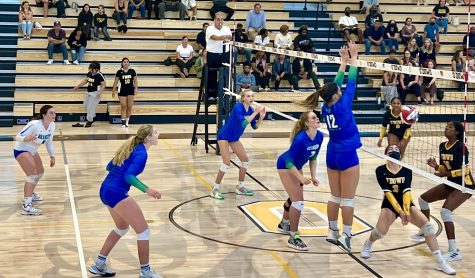 Second set: Branson wins, 25-23.
Branson has fought back with kills from Sadie Snipes. Blocks by Cayman Stein and Logan Tusher helped the team to a lead midway through the set, overcoming a deficit with O'Dowd, which has shown cracks in its offense with missed serves.
This set so far: Snipes leads kills, making three out of five attacks. Anna Palfy leads with five digs.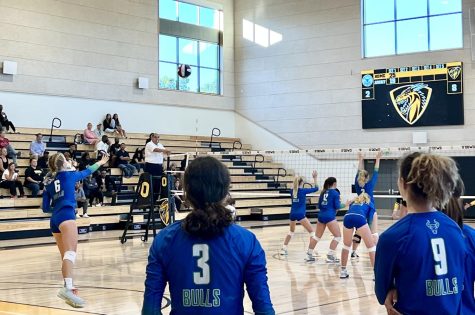 First set: O'Dowd wins, 25-19.
Branson faced a challenge from Oakland's Bishop O'Dowd. They've led with aces and digs. But Branson shows promise with its offense, with kills from Elena Fisher and saves from Anna Palfy.
As the set progressed, Branson had reduced its point deficit, but Bishop O'Dowd maintained a five-point lead and won the set point.
With reporting from Cameron Aryanpour.