Kanye West – Jesus is King album review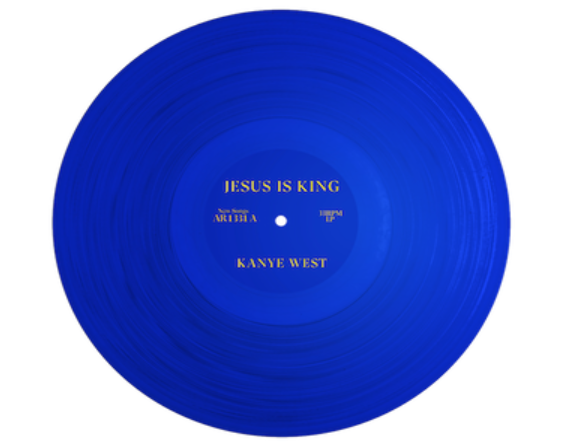 Synopsis: Kanye West delivers a musically layered, inventive, yet shallow and surface-level look into his faith on his 9th studio album, "Jesus is King."
Rapper, producer, fashion designer, provocateur, cultural icon. What isn't Kanye West at this point? Initially breaking onto the hip-hop scene through his collaborations with artists such as Jay-Z, Kanye began to come into his own as a rapper through the 2004 single "Through the Wire." After this, Kanye released a trio of albums in the following years that would prove to be some of the most successful and iconic of the decade. The set of college-themed albums, consisting of 2004's "The College Dropout," 2005's "Late Registration" and 2007's "Graduation," provided many rap fans with a breath of fresh air from the prevalent rap sound of the time. 
Kanye's beats were modest and soul-influenced, his lyrics relatable and witty. These albums would go on to produce chart-topping hits such as "Gold Digger" and "Stronger" and also heartfelt songs such as "All Falls Down" and "Hey Mama," which tackled issues like family and consumerism. During the early-to-mid 2000s, one could say that Kanye was one of hip-hop's most accepted and agreeable figures, making one acclaimed album after another all while donning his signature Polo and backpack. 
However, as the 2000s came to a close and the 2010s began, Kanye started to change his image in some major ways. From his polarizing albums "808's," "Heartbreak" and "Yeezus" to his infamous interruption of Taylor Swift during her 2009 VMA's acceptance speech, Kanye has been an exercise in extremes for much of this decade. More examples of this are his controversial support of President Trump, the messy and jarring rollout of his 2016 album, "The Life of Pablo," and his seemingly self-diagnosed bipolarism boldly emblazoned on the cover of his 2018 album "ye." 
Now, as this decade comes to a close, Kanye has hit the public with a left hook yet again, this time in the form of his Christian faith. While Kanye been prominently incorporating his Christianity into his music since "Jesus Walks" in 2004, his new record marks the first time in which he has focused on this aspect of his life for an entire album. Now, that was a lot of context leading up to the actual music presented on this album, but it's necessary to have a basic understanding of how Kanye fits into the pop culture landscape, as it informs the themes and messages of his music. 
Well, speaking of the actual music on this record, is it good? Well, as is the case with many of Kanye's albums, it's complicated. 
The whole record kicks off with the song "Every Hour," which is performed by Kanye's Sunday Service Choir, a group who has appeared at his live shows since the beginning of the year. I really enjoy the dense pianos and group gospel vocals on this track, but the abrupt beginning and ending make it feel as it was simply a snippet from a longer recording. This lack of competent song structure is something that will rear its ugly head a few more times during the album. 
Next comes the song "Selah," which I think is one of the best songs here, and one of the few times in which Kanye's faith translates artfully into a well thought out and structured song. I think that this record hits a strong stride during the first leg of the album, which continues with the song "Follow God," which features Kanye rapping introspectively over a looped sample. The instrumental sounds like something straight off of "The College Dropout" or Kanye's Jay-Z collaboration "Watch The Throne." However, the quality of the album takes an immediate nosedive with the song "Closed on Sunday." 
Although I like the mellow, acoustic instrumental, the refrain of "Closed on Sunday/You're my Chick-Fil-A" makes me want to cry and laugh at the same time, and I mean that in the worst way imaginable. Thankfully, the songs pick up again with the tracks "On God" and "Everything We Need." The former features a shimmering instrumental from Pi'erre Bourne, known for his work with Playboi Carti and Lil Yatchy, as Kanye continues to work really well over the beat. The latter features a slick hook from Ty Dolla $ign and is another quality track.
However, at this point at the album, is Kanye dishing out quality songs? Yes, he definitely is. However, are these songs portraying his Christian faith in a way that is captivating, or intriguing, or interesting in any way? No, I don't think so. And, sadly, the album continues in this way for the remainder of its runtime. 
As I don't want to rehash the criticisms I've already gone over, I'll go over some of the highlights from this point forward. 
"Water" is a strange gospel-R&B fusion that features some grouped choir vocals that I really enjoy. "God Is" has one of the more basic and uninteresting instrumentals, but the lyrics read to me as being some of the most genuine and heartfelt of the whole album. 
Finally, the track "Use This Gospel" sees the reunion of the rap group Clipse, formerly comprised of Pusha T and Malice (now known as "No Malice"), and it's one of the best songs here. The instrumental is really classy, and Kanye, Pusha and Malice combine to create a song that is both tender and hyped. 
There is also a sweet Kenny G saxophone solo at the back end of the song. The record closes with "Jesus is Lord," which is an admittedly epic song, but at only 48 seconds. I feel that it doesn't really have the impact a closing song should. 
Overall, I enjoyed this album. However, I can't help but see it as a bit of a disappointment. On this record, Kanye had the opportunity to create an immersive and inventive glimpse into his newfound life of faith. However, this album is bogged down with some of the most rushed lyrics Kanye has put on a record since "Yeezus." That being said, the pure musicality of many of the songs here holds this project up, and makes it one of the most creative hip-hop albums of 2019. 
Favorite Tracks: Every Hour, Selah, Follow God, On God, Everything We Need, Water, God Is, Use This Gospel
Least Favorite Track: Hands On
Rating: 8/10