Fall sports round-up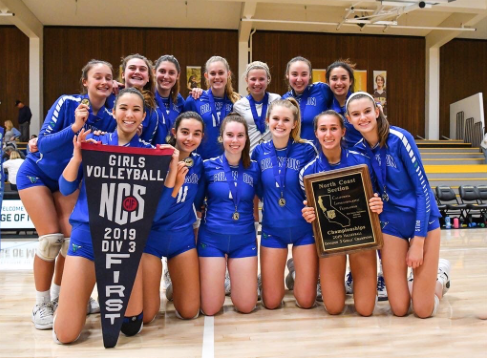 Branson athletics are starting the year off with a bang as fall sports season comes to a close. The girls volleyball team won an NCS Division III title, which qualified them for the Division II NorCal tournament, where they were runner-up. The football team made it all the way to the NCS finals, where they lost to Cornerstone Christian High School. Girls tennis also made it to the MCAL playoffs and were the only team to defeat Tamalpais High School in MCAL. Cross country had individual and team accomplishments.
Girls volleyball wins NCS title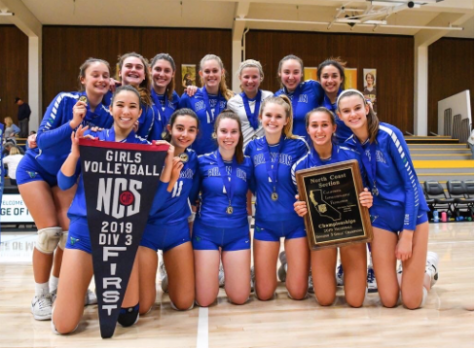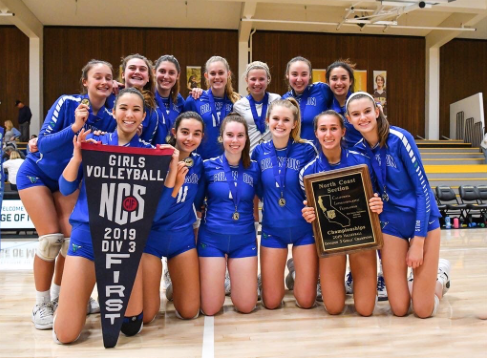 The girls volleyball team, led by six seniors, beat the No. 2 seed Acalanes to claim the NCS title. The seniors were a core part of the team.
"I am really thankful to have played with our six amazing seniors for two years," Gia Fisher, a sophomore, said. "The seniors and the rest of the volleyball team have made high school volleyball a very fun and special experience."
In season dedicated to Kwentyn Wiggins, football team claims NCS championship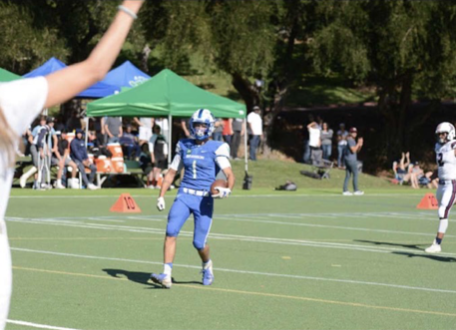 After the tragic loss of Kwentyn Wiggins, the football team dedicated their season to honoring him. After losing at the beginning of the season, Branson rallied behind their senior captains Charlie Goldstein, Luke George, Austin Grant and quarterback Blaze Maier to win eight straight games and battle all the way to the NCS championship. 
Maier described the team as a "brotherhood" and said, "I'm so proud of my guys for battling until the very end. I am forever grateful to have been apart of this brotherhood and I attribute all of my personal success to my teammates as they had my back from day one. Everything we accomplished was for our brother Kwentyn, and I know without a doubt he was riding with us the whole way."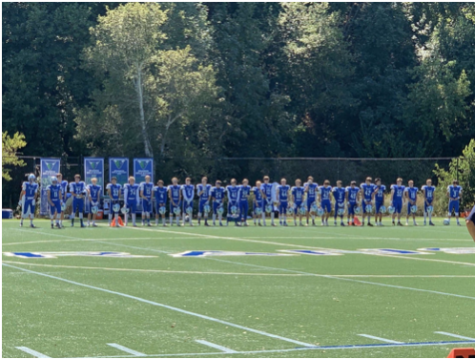 Girls varsity tennis reaches MCAL semifinals; tennis program added club team
The girls tennis team, starring sophomores Anna Lardner and Brooke Pederson, defeated one of Branson's toughest rivals, the Tamalpais Hawks. Although they lost in the semis of MCAL, there was a lot of individual success this year as Pederson went undefeated in her matches. 
"I think there is a lot of promise for next year," Pederson said of the team's future.
In addition to the varsity team this year, the girls tennis program added a club tennis team. The goal of the club team was to create a space where less experienced tennis players could still be a part of the team, but also develop their skills in a low stress environment.
Jamie Klein said that her time on the club team was "an enjoyable and memorable experience that perfectly balanced having fun with improving at tennis." Klein has had no prior tennis experience, but still found the team "welcoming and inclusive."
Sanderson invited to cross country state championship for first time
While both cross country teams found success, the boys team was overshadowed by the girls' success as sophomore Sage Sanderson was invited to state for her first time as an individual. 
"Cross country was a great opportunity for me to connect better with the Branson community. I was able to meet kids in the other grades and be a part of a fun team environment," Henry House, a varsity runner, said.