Winter sports
Basketball
In a season dedicated to the late beloved Branson basketball star Kwentyn Wiggins, the varsity boys have been dominant so far. The Bulls have maintained an 11-1 record, and they currently sit tied for first place in MCAL. Led by captains Peyton Mullarkey and Lukas Prongos, the team's success has also been bolstered by the recovery of starting junior Jack Jacobsen and consistently strong performances by all members of the starting lineup. The team is currently ranked top 20 in California, and top 50 in the nation, a feat for a school of Branson's size. As they approach playoffs, the Bulls have an MCAL championship title and much more in sight.
The varsity girls hoops team has also had a strong season. Their victory over San Marin on Friday gave them a winning regular season record and secured a spot for them in the MCAL playoffs. The team has been led by performances from Ashley Yanabu and Jaliyah Wiggins, and from all other members of the starting lineup, which now includes freshman Hannah Golan.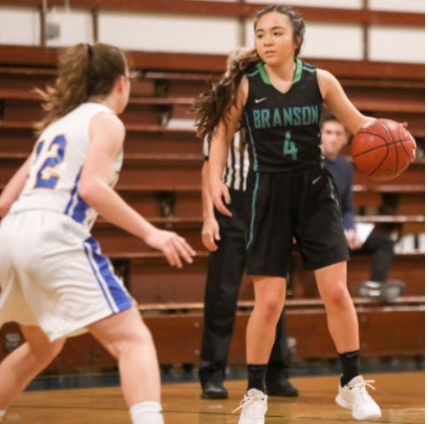 Ashley Yanabu sizing up a defender 
Meanwhile, varsity girls soccer has an 11-2-3 record, putting them at third in the league, and giving them a good position going into the playoffs. Under the leadership of seniors Abby Dillon and Eliana Prosnitz, the team has maintained their tradition of emphasizing team bonding. "We push ourselves but we also have a lot of fun in practice and I think it translates on the field because we're just much better at soccer when we know how to communicate and work together," said sophomore Anna Lardner.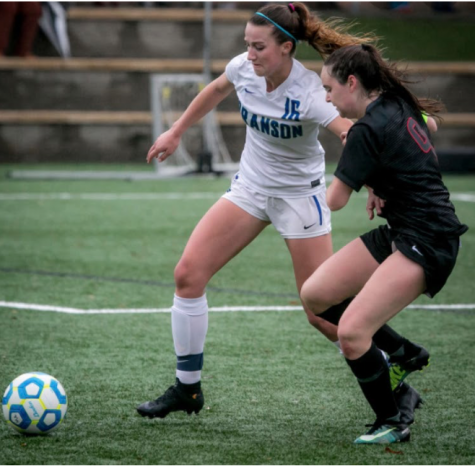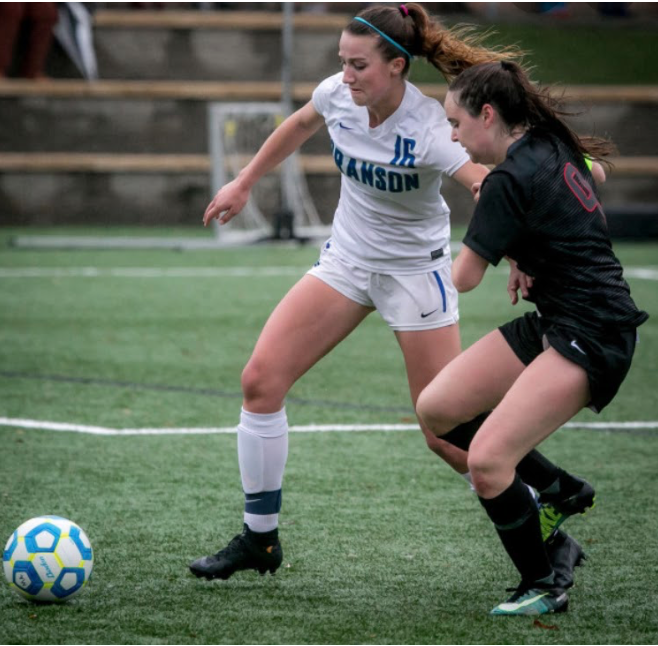 Captain Abby Dillon has led Girls Soccer to get another playoff. 
According to the players, team culture is a central facet of the varsity boys soccer team as well. Although they haven't met as much success this season as they might have hoped, Sophomore Aydin Ulubay describes the team's comradery: "You know, we haven't won that many this year but still it's just such a fun supportive environment, you know. We all have each other's back and we try to work together and we have fun together, and I'm just not sure it's reflected in our play yet, but we're getting there"
Veronica Bosque, the associate director of athletics, said that the lower-level teams are doing well, too, especially the boys JV basketball team, which is currently ranked third in the league. "All in all, we're killin' it!" Bosque said.