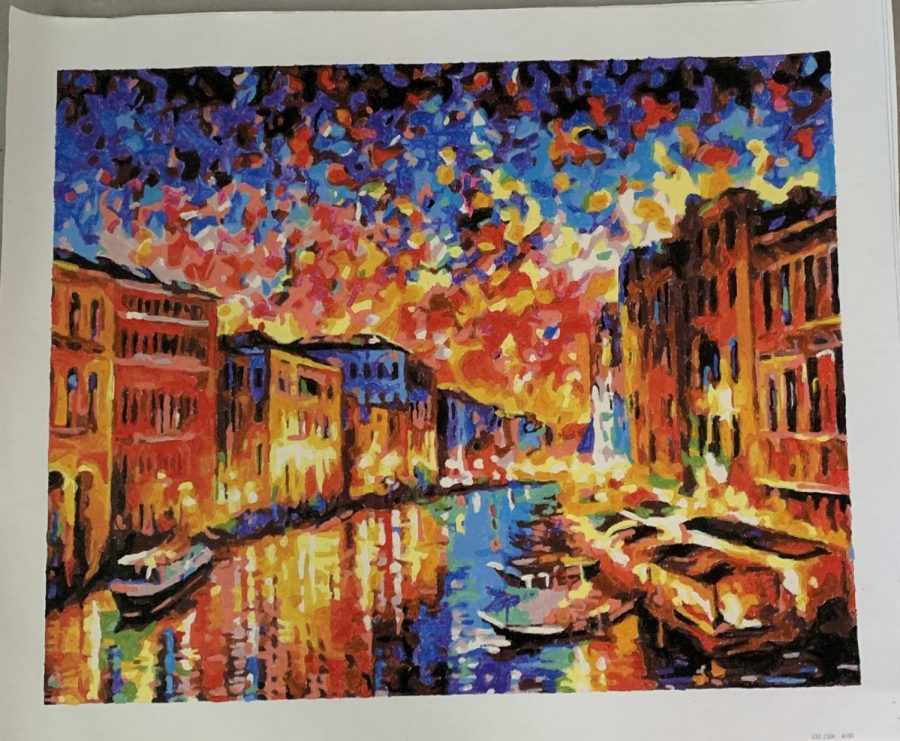 Art in quarantine
Art in Quarantine
Amid social distancing and school closures, some Branson students have found a new way to share their voices: Art! The students featured in this article are spending their time alone painting, drawing, and writing. They represent a larger section of our school community, where people are using their time in quarantine to explore their creative side.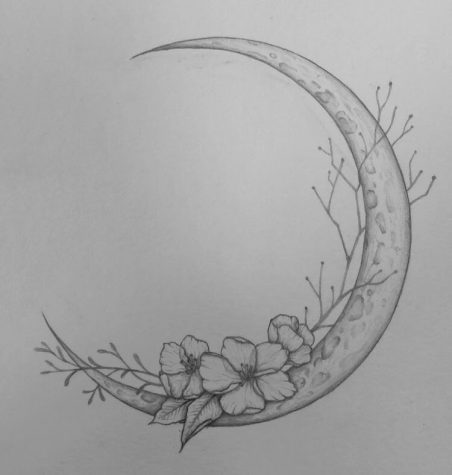 Pencil Drawings
Madison Morrison, '20, is currently working on a few drawings and art pieces. One of her pencil-on-paper illustrations is pictured above.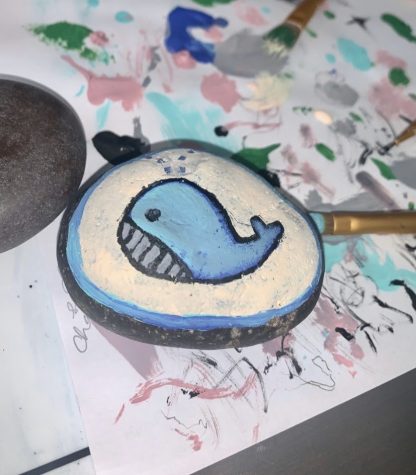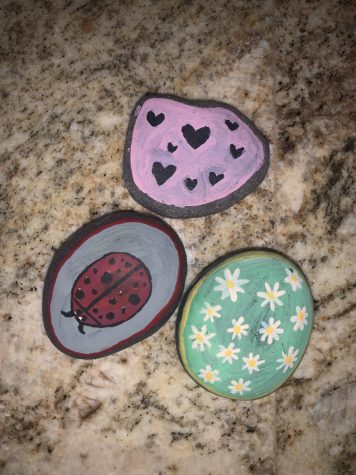 Rock Paintings
Emma Allen, sophomore and a Blazer comic artist, is collecting rocks from her neighborhood. She paints these rocks and then returns them to their original places the following day. 
"I'm hoping these small gestures will bring light into people's isolation," she said. 
Three of her painted rocks are pictured above.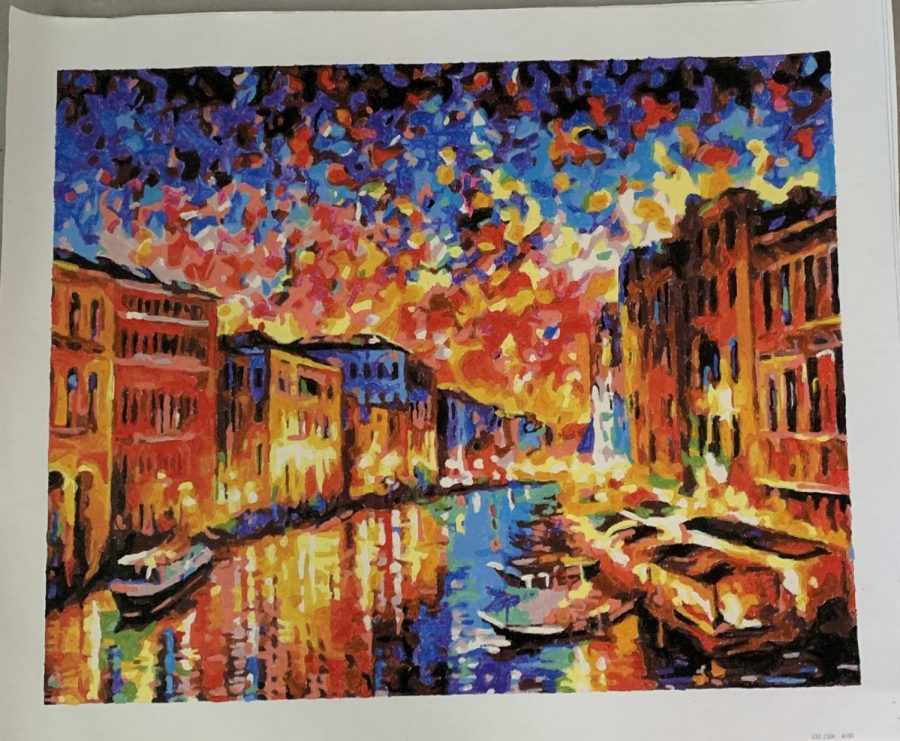 Art Kits
Isabella D'Amario-McShane, freshman, worked on a paint-by-the numbers set featuring a scenic view of Venice. 
"I bought [the kit] for my mom's birthday this March," she said. "It just so happens that it also kept me busy during quarantine, which is nice." 
Her completed painting is pictured above.
Script Writing
Brendon Milan-Howells, senior, and Zachary Kariotis, junior, are working on a new short film script together. 
"The script itself is about a touchy subject, so I would rather not say what it is yet before we have a draft ready for a first reading," Milan-Howells said. "However, it is about a socially relevant issue that is important to our generation."
During this uncertain and tumultuous time, some members of our school community have channeled their energy into an artistic practice. Creative exploration — whether it's writing a screenplay or picking up a new hobby — is one way students and faculty alike are productively expressing and exploring feelings of isolation and stress related to the current coronavirus crisis. It might be a good time for us all to consider picking up a pencil or a paintbrush!