Sweet start to season for varsity volleyball
OAKLAND — By the fourth set, victory did not seem very far for girls varsity volleyball.
But it took determination and communication after dropping the first set to decisively win the season opener at Oakland's Bishop O'Dowd. The Bulls came to life as the second set concluded, finishing with a fourth-set victory.
As the team faces more non-league foes next week, it must now build confidence and the strong points it showed in its 3-1 victory Thursday.
"I think it feels better that we did not play our best volleyball and that we were able to get better, get better and better," said coach Michelle Brazil. "At the end I felt that we were playing the type of volleyball that I expected us to play to begin with, so it was nice to bounce back."
And bounce back they did. A strong O'Dowd offense downed Branson in the first set, 25-19. But the Bulls recharged for a tight 25-23 win in the second set, where Logan Tusher averaged 75% kill efficiency.
Then the kills and digs kept coming. Sadie Snipes and Elena Fisher led the kills in the middle sets, and by the fourth set, victory came into sight. Snipes contributed six aces that set. And all told, Anna Palfy led with 13 digs.
With a double-digit lead by the end of the fourth set, the team put some freshmen on the court, who contributed some strong plays. Notably, Maya Lehman got an ace.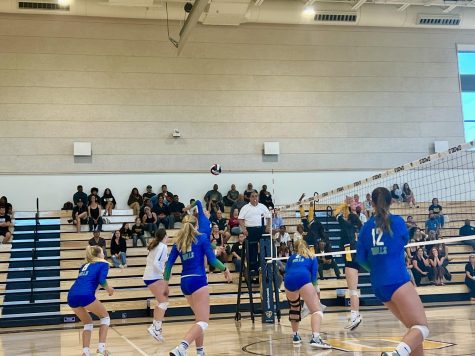 "We should've won in less sets, but it's okay," Margaux Barber said. "It was a great learning experience, and the team is gelling with all the freshmen."
Those final moments highlighted the strengths of a team that made Open Division last year. That those moments continue will determine how the team fares when it faces league opponents.
"I think we could've started off a little bit stronger, we started kind of slow," Eva Lacy said. "But it's the first game of the season and I'm really excited to see where we're going to go with this team."
The addition of the freshmen, as well as the return of players injured last year, has the team excited to move forward — and just to return to the court.
"This is my first game back from being out for a year, so it was exciting," Snipes said.
With reporting from Cameron Aryanpour.